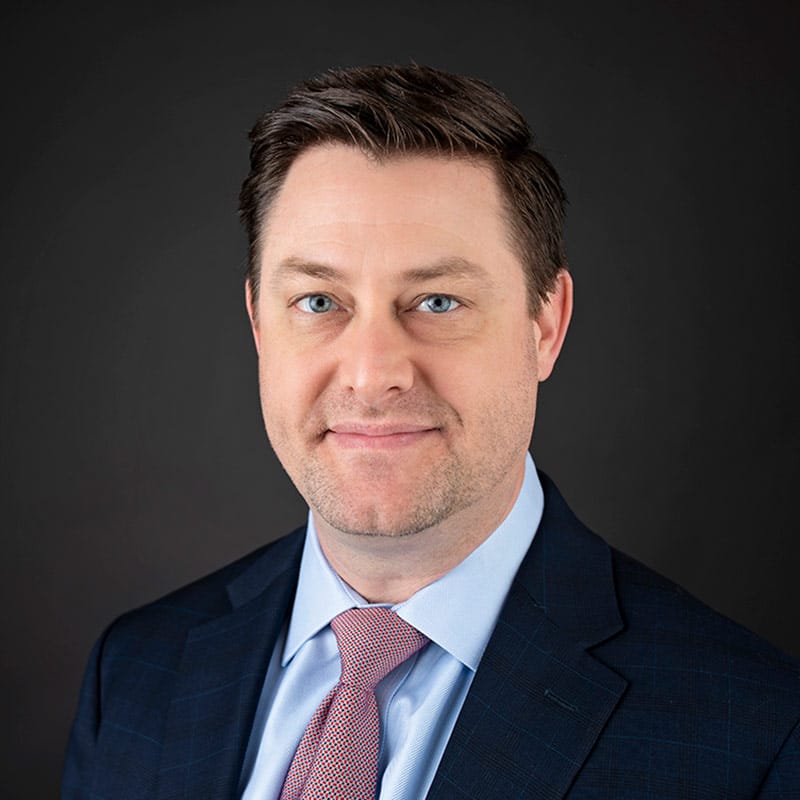 Jacob ("Jake") I. Weddle
Jake took a unique route to becoming an attorney. He earned his undergraduate degree in Environmental Science and Policy with the highest honors from the University of Maryland at College Park. Thereafter, Jake worked for the U.S. Environmental Protection Agency, an environmental think tank, and an elder law firm. This last position prepared him to attend law school and, more fundamentally, laid the cornerstone of his practice – to service his clients with great care and attention.
After graduating from the University for Baltimore School of Law with honors, Jake came home to Frederick to work at a firm whose practice was rooted in civil litigation. While there, Jake met Shawn Cavenee and Chaz Remus with whom he became fast friends and eventual law partners.
Jake handles a variety of litigation matters, including high stakes commercial litigation and disputes involving real property, homeowners' associations, consumer protection, labor and employment, general breach of contract, and business torts. He is always looking to expand his skill set with challenging and interesting work.
In his legal career, Jake has often found himself advocating for the underdog – persons who have been aggrieved, but who have lesser bargaining power. He does not shy away from well-heeled adversaries who have cast their lot with large firms. Jake's tenacious representation of his clients' interests has yielded favorable results for, and reviews from, his clients. Jake listens to the needs of his clients, whether business or personal, so that he may better provide pragmatic, collaborative advice to his clients. In working with his clients to formulate a strategy, he takes into consideration a variety of factors including how an approach will advance his clients' goals and the likelihood of success and collateral impact, if any, of the proposed strategy. Clients appreciate Jake's ability to both broker a deal when there is a deal to be made and to provide strong advocacy when no deal is possible. Jake is most satisfied when fixing problems, big or small, for his clients. The highest compliment for Jake is the referral of a new case from his clients, or his adversaries.
Individual Practice Areas
Business litigation
Fraud/consumer protection
Property disputes
Employment litigation
Contract disputes
Business Torts
HOA representation and asset recovery
Outside general counsel services
Education
University of Baltimore School of Law – J.D., cum laude (2007)
University of Maryland at College Park – B.S., summa cum laude (2002)
Bar Memberships
Maryland (2007)
U.S. District Court, District of Maryland (2008)
U.S. Court of Appeals, 4th Circuit (2008)
Previously admitted pro hac vice in various Courts throughout the Mid-Atlantic
Awards/Certifications
Selected as a Super Lawyer in the State of Maryland by SuperLawyers for three (3) consecutive years from 2021 – 2023.
Selected as a Rising Star attorney in the State of Maryland by SuperLawyers for six (6) consecutive years from 2012 through 2017.
Community Involvement
Volunteer Youth Baseball Coach for Middletown Valley Athletic Association (MVAA)
Former Assistant Den Leader, Cub Scout Pack #278, Cub Scouts of America