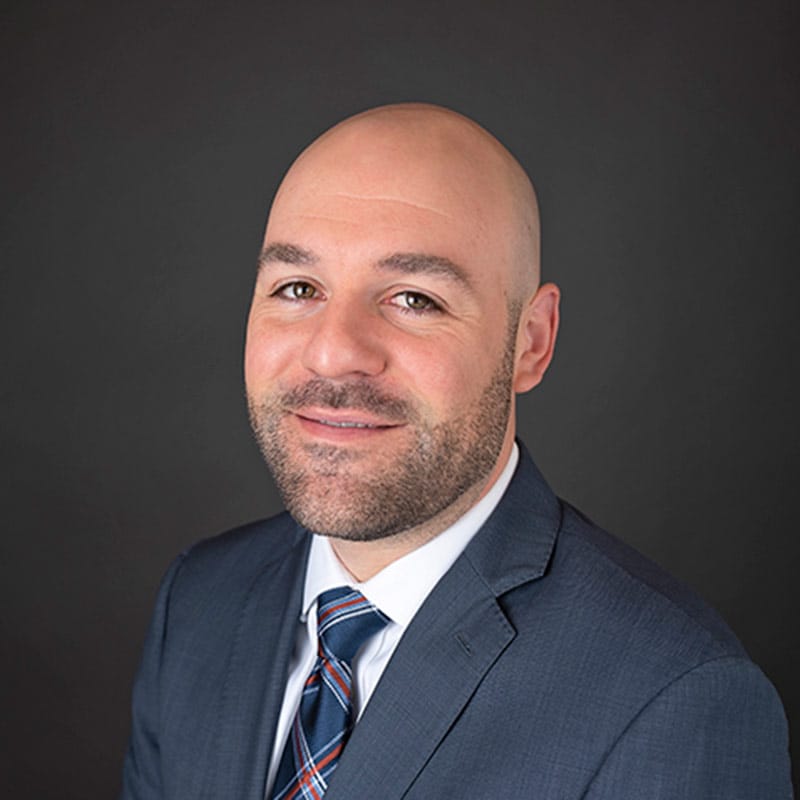 Charles ("Chaz") E. Remus II
Chaz began his law career as a clerk with the Law Offices of Peter G. Angelos, P.C., during which time he assisted attorneys in the medical malpractice and MTBE contamination divisions. During this clerkship, he also assisted attorneys for approximately 300 plaintiffs in the discovery phase of a groundwater contamination case against Exxon Mobil. That case ultimately resulted in a combined jury verdict of approximately $1.5 billion, which at the time was one of the largest jury verdicts in the State of Maryland.
During law school, Chaz interned at a commercial litigation firm in Frederick, Maryland, where he went on to become an associate attorney and, later, a partner at the firm.
Throughout his career, Chaz has acted as lead counsel for company and individual clients in complex business and civil litigation matters across Mid-Atlantic and East Coast regions. He has most notably represented clients in fiduciary and/or partnership battles, as well as clients in real estate and other property disputes. Despite his litigation experience, Chaz enjoys proactively counseling his business clients, with the goal of preventing, or at least limiting, any future disputes and litigation.
Chaz is the son of two, prominent Frederick County Public Schools teachers, each of whom previously taught in the area for more than 35 years, and Chaz looks to similarly grow his practice in his hometown for years to come.
Individual Practice Areas
Business Litigation
Fiduciary and/or Partnership Disputes
Fraud
Property Disputes
Construction Litigation
Intellectual Property Litigation
Business Torts
Defamation
Outside General Counsel Services
Education
University of Maryland School of Law – J.D., cum laude (2013)
Towson University – B.S., summa cum laude, Honors College (2010)
Bar Memberships
Maryland (2013)
U.S. District Court, District of Maryland (2015)
U.S. Court of Appeals, 4th Circuit (2018)
District of Columbia (bar application pending)
Previously been admitted pro hac vice in:
District of Columbia Superior Court
U.S. District Court, District of Columbia
U.S. District Court, Eastern District of New York
U.S. District Court, District of Delaware
North Carolina Superior Court, Wake County
Awards/Certifications
Voted as the Winner of the "Best Attorney" category in the Frederick News-Post's "Best of the Best" Contest for last two consecutive years (2021 and 2022)
Selected as a Rising Star attorney in the State of Maryland by SuperLawyers Magazine for five consecutive years from 2019-2023
Certified Mediator in the State of Maryland from 2011 through 2013
Community Involvement